We also provide a professional and cost-effective gutter cleaning service in York and surrounding areas to keep your guttering functioning properly by removing debris and blockages.
A blocked gutter will not operate efficiently, as the accumulated leaves, moss and debris will restrict the flow of water into the down pipes. Keeping your gutters clear of blockages from debris such as leaves, moss and mortar which prevents the water flowing to the down pipes, is an important part of protecting your property from damp.
A well maintained drainage system will experience minimum damage. This means that you are less likely to have to replace it. This will save you a lot of money, since replacing the structure can be costly. Blocked gutters become heavy and can sag affecting water flow. This can be easily avoided by cleaning the gutters on a regular basis.
We'll remove the moss, dirt, debris, and weeds that are stopping your gutters from working as efficiently as they should be. Using a specialised high powered gutter vacuum and carbon fibre poles to clean out your gutters and reach above your conservatories and extensions whilst keeping my feet firmly on the ground.
Click here for gallery.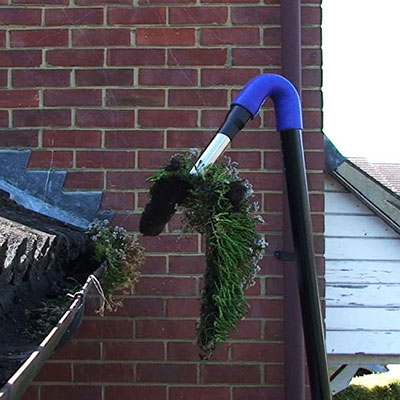 Fascia cleaning
Over time dirt, mould and mildew can build up on the exterior of your property. One of the most noticeable places for this to happen is on the fascia and soffit boards, barge boards & the outside of your gutters. This not only looks unsightly but can also cause damage if not kept clean. Our Fascia & Soffit Cleaning service really can make a difference to the look and feel of your property exterior, and help maintain its good condition. Soffit & fascia boards are a very important aesthetic feature of your house which is so often overlooked. Having sparkling clean soffits, fascias, gutters, bargeboards and down pipes can bring about that brand new look and feel to your house all over again.
With 'Fascia Cleaning', what we actually mean is cleaning the fascia, soffit, gutters (exterior), downpipes and bargeboards. All of these get cleaned in this 'Fascia Cleaning' service.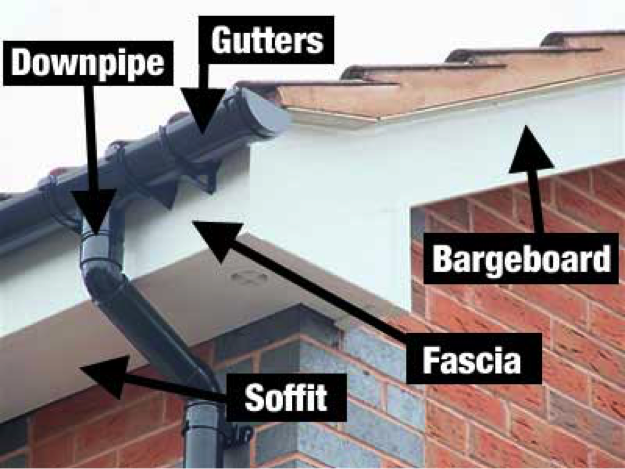 Gutter cleaning York and surrounding area