If moss is becoming a problem for you and your roof aesthetically or structurally then get in touch today! Many problems with moss on roof tiles are caused by the damp climate in the UK. This can have an adverse effect on your roof and it creates the perfect conditions for moss, algae and lichen which can lead to a number of problems that can be very expensive to put right. Moss removal will also have a huge benefit on the gutters as moss will be dropping off the roof surface and into the gutters causing blockages. The build-up of moss on a roof not only looks unsightly but acts like a sponge and retains water which can damage the roof tiles and block the gutters. Once moss is removed your gutters work more efficiently as water is able to flow freely down into the drainage systems rather than sitting against the tiles causing damp and mould and of course your property will look much more attractive adding that all important 'kerb appeal'.
Remember, roof cleaning will extend the lifespan of your roof and help the roof stay more functional for a longer period of time.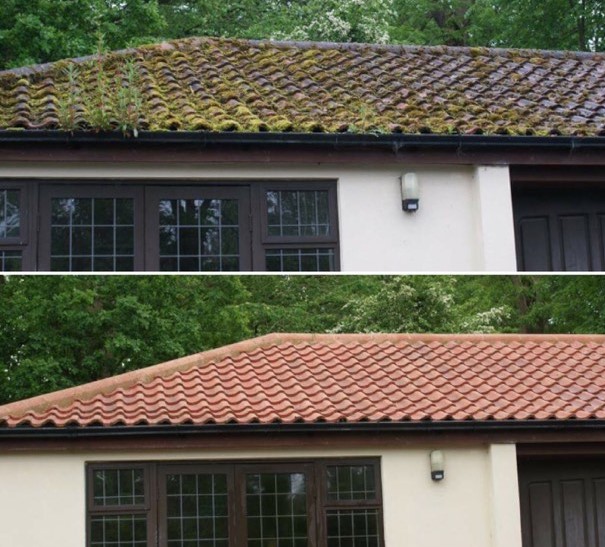 ---
Roof cleaning York methods 
There are a few different methods used when roof cleaning in York
Pressure washing: As well as being ideal for driveways and patios, it is a great method as well for roof cleaning. It's a great way to remove the build-up of algae, moss and lichen from roof tiles whilst restoring them back to their original colour. One benefit is instant results, the difference from before to after we have cleaned the roof is like night and day, it is absolutely amazing. Pressure washing away moss for example does not deal with the root of the problem and the moss will return very quickly. That is why we would recommend treating the roof after with a biocide treatment to kill off any roots and spores in order to prevent rapid regrowth of lichen and algae. As a result of doing this we ensure the roof cleaning we carry out lasts many years before it needs cleaning again.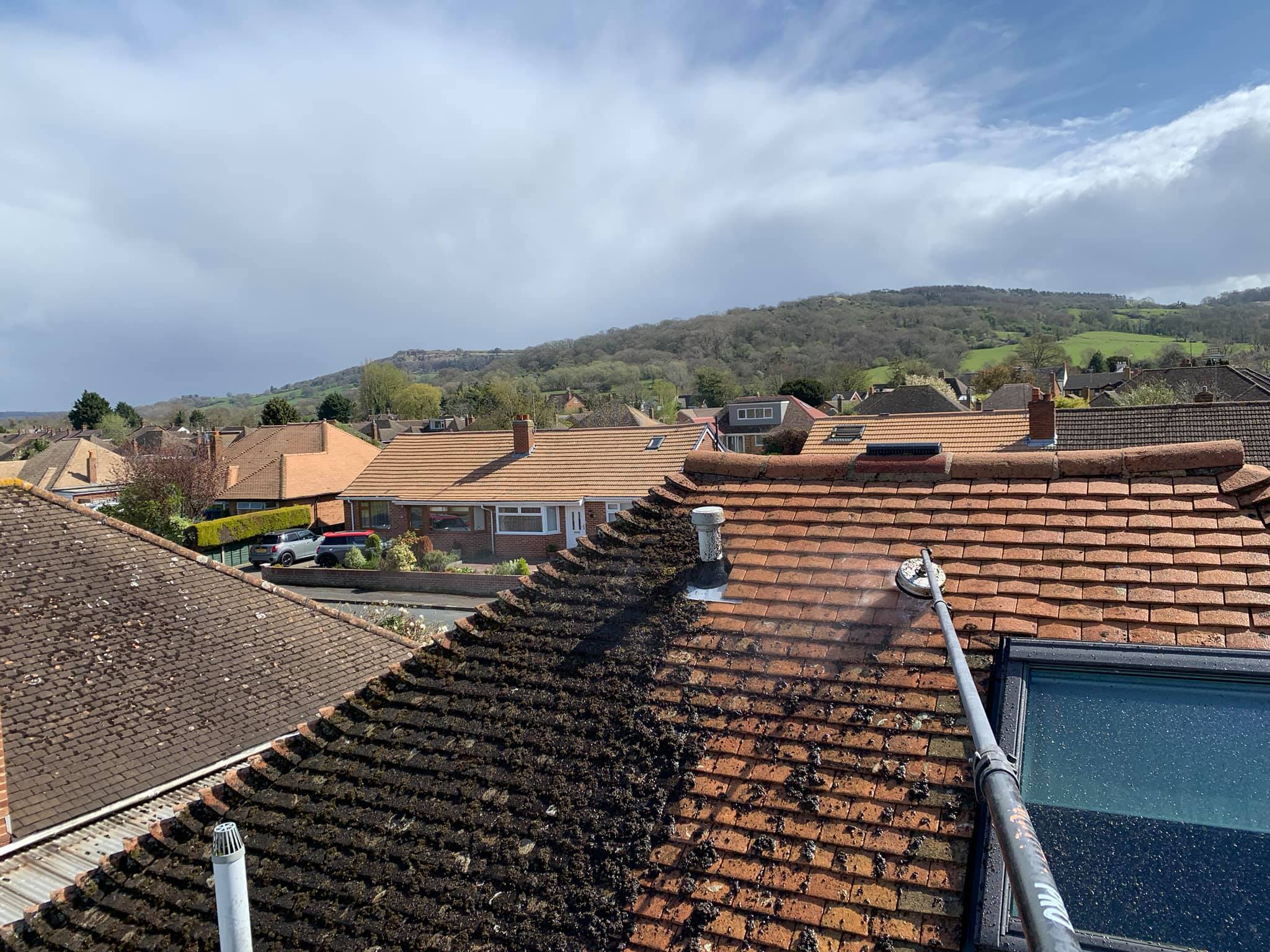 Soft washing: Soft washing a roof is a type of roof cleaning that uses a  special balance of chemicals to kill off moss, algae, lichen and all contaminants. It is an ideal way of cleaning and restoring older roofs and certainly the way to go when cleaning more fragile roofs. The affects are amazing, without having to use a more robust pressure washing roof cleaning method.
There is 2 types of soft washing, one gives you instant results which is my preferred method or second which is using the same cleaning method as below then applying a biocide treatment which cleans the roof gradually over a period of time of 6-12 months.
First we scrap the roof tiles with our carefully selected blade which suits the roof tile profile from our scaffolding tower, this will remove the bulk of the moss off from the roof. Then apply the softwash roof cleaning solution, which will kill off all the algae, lichen and any remaining moss. Any left over moss or lichen will weather off over the coming weeks/months.
Click here for gallery.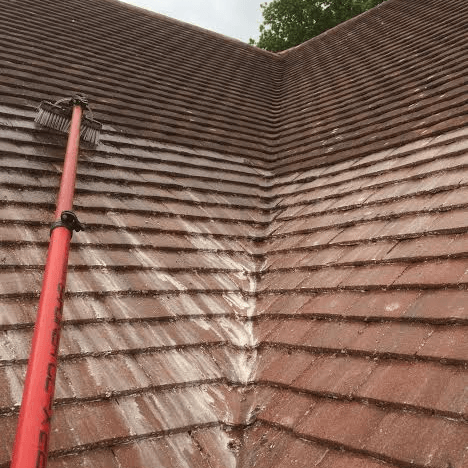 Roof cleaning York and surrounding area